Commercial Security Consultation and Design
Professional Commercial Security Consultation and Design Services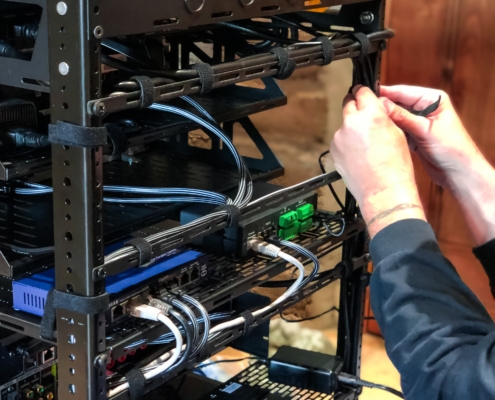 Reach out to our team today!
At Halo Sales LLC, we offer expert commercial security consultation and design services to help you create a robust security system tailored to your business needs. Our team of professionals specializes in designing comprehensive security solutions that provide maximum protection for your commercial premises. With our services, you can enhance the safety and security of your business.
Why Choose Our Commercial Security Consultation and Design Services?
Customized Security Solutions: We understand that each business has unique security requirements. Our experienced consultants work closely with you to assess your specific needs and design a customized security plan. By taking into account factors such as your industry, location, and budget, we create a tailored solution that addresses your specific concerns.

Expert Advice and Recommendations: With years of industry experience, our security consultants have the knowledge and expertise to provide you with valuable insights and recommendations. We stay updated with the latest advancements in security technology and industry best practices to ensure that you receive the most effective and reliable security solutions.

Comprehensive Security Assessment: Our consultants conduct a thorough assessment of your commercial premises to identify potential vulnerabilities and risks. By conducting a detailed analysis of your facility, we can recommend appropriate security measures and systems to mitigate these risks effectively.

Integrated Security Systems: We specialize in designing integrated security systems that incorporate various components such as surveillance cameras, access control systems, alarms, and monitoring solutions. This integrated approach ensures seamless coordination between different security elements, resulting in a more robust and efficient security infrastructure.

Scalable and Future-Proof Solutions: We understand that businesses grow and evolve over time. Our security designs are scalable and future-proof, allowing you to easily expand and upgrade your security systems as your business expands. This flexibility ensures that your security solution remains effective and adaptable to your changing needs.
Invest in Professional Commercial Security Consultation and Design
Don't compromise on the security of your commercial establishment. Halo Sales LLC provides professional commercial security consultation and design services that prioritize your business's safety. Our dedicated team will guide you through the entire process, from initial assessment to final implementation, ensuring a seamless experience.
Take the first step towards a more secure business environment. Contact us today to discuss your commercial security needs and benefit from our expert consultation and design services.